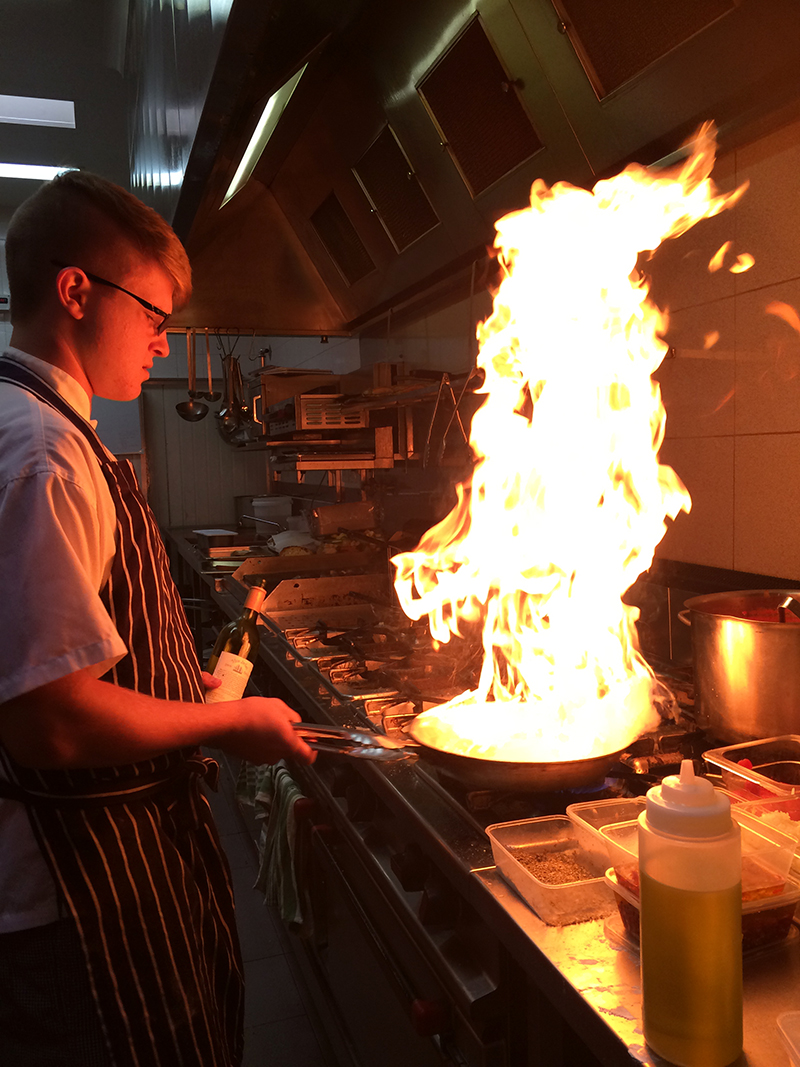 Josh Domars
Café Cornerstone's chef, Josh Domars (21), is a local, young chef, having trained in high class restaurants all over Sydney. He has been given the opportunity to open a café that will be an asset to the community. At 17 years he moved to Bondi to complete his apprenticeship at Icebergs Dining Room and bar, still currently a two hat restaurant. After one year, Josh was asked to help establish Da Orazio, a thriving Pizzeria. Josh also served part of his apprenticeship at Pendolino, a one hat restaurant and, most recently, at Michelangelo's Italian restaurant, a newly opened restaurant in Blaxland.
From the age of 10, Josh had developed a passion for cooking and baking, establishing his own business, making and selling cookies and slices for friends, family and local community. This then extended to local businesses as word spread. At age 14, Josh took his passion for food further working at Loxley on Bellbird Hill throughout High School prior to formally commencing his apprenticeship.
As part of his commitment to the local community Josh has given his time to the Breakfast Movement operating at Windsor High School. He has a passion for supporting the youth of the Hawkesbury and hopes to involve Café Cornerstone in other initiatives within the community.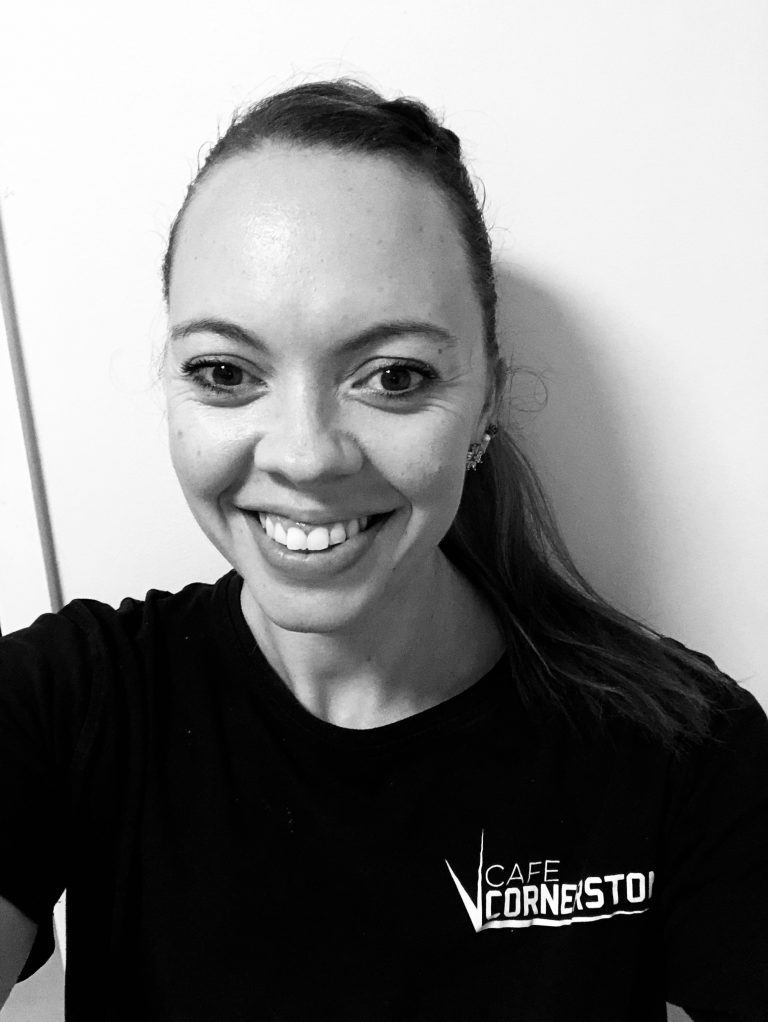 Kristi Hollows
I've been a chef for 21 years, having started my apprenticeship in High School in 1997 and qualifying 12 months early in September of 1999. My apprenticeship was spent in an array of Clubs and Hotels across Brisbane City gaining valuable and varied experiences in different commercial kitchens under many chefs and cuisines ranging from fine dining to a'la cart and large Function style catering services. Once I was qualified I found myself as chef contracted to the Enoggera Army Barracks in Brisbane - working in a range of kitchens across base, from 400+ per meal sittings in mess halls to fine dining functions in the officers mess to a'la cart dinners in the sargents mess.
In 2005 I stepped away from cooking commercially to focus on starting a family. After raising our 3 children and I started study externally specialising in food technology and nutrition - becoming a hobby baker, making cakes for family and friends keeping myself busy in the kitchen as often as possible.
I returned to full time Chef'ing when my youngest child started school in 2016. Now at Cafe Cornerstone, I have been here for 2 years this year, renewing my passion for cooking and being fortunate to work with some amazing people, producing high quality food for our customers to enjoy.