Our food
Owner and chef Josh Domars has brought together a team of passionate people, delivering a boutique experience. Creating dishes full of fresh, local produce and unique to the Hawkesbury. Josh and the team are constantly trying to be innovative by socialising and urbanising food.
Below is our very Special COVID Menu - enjoy!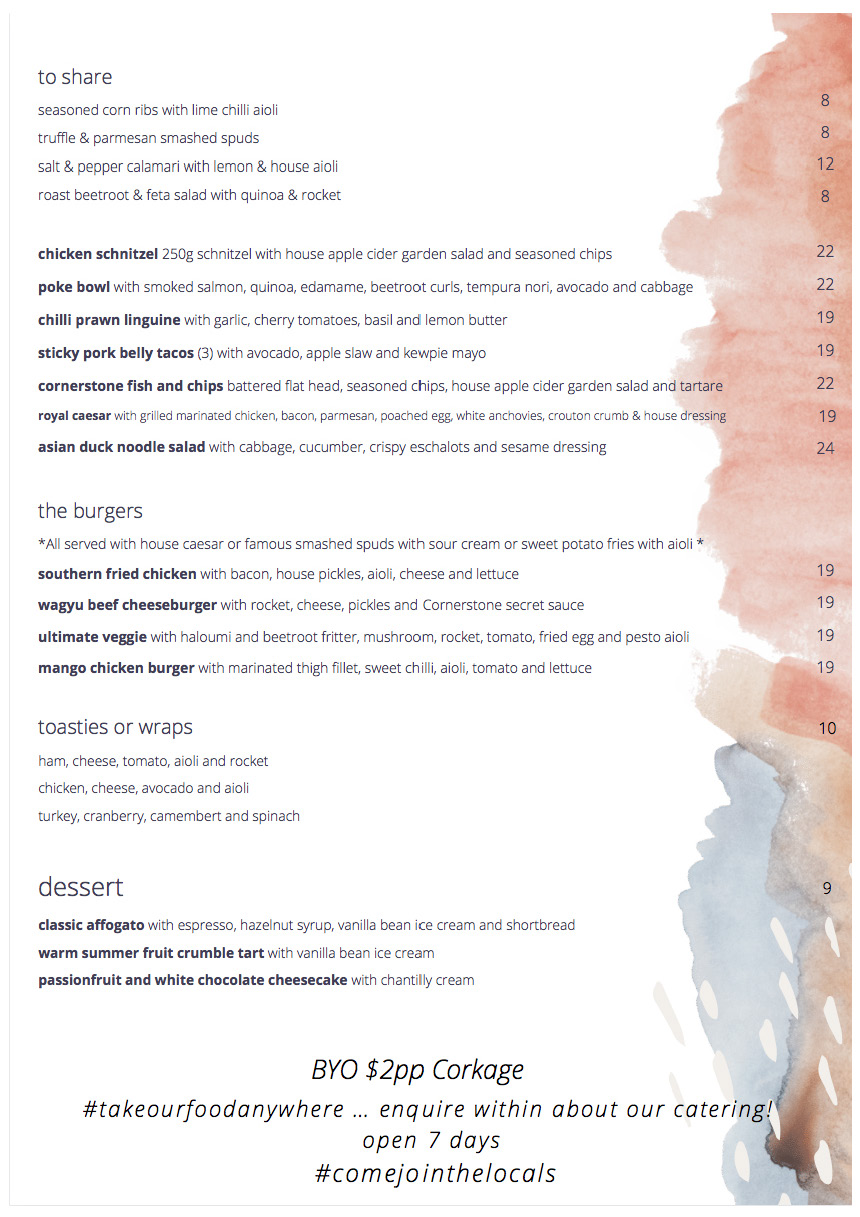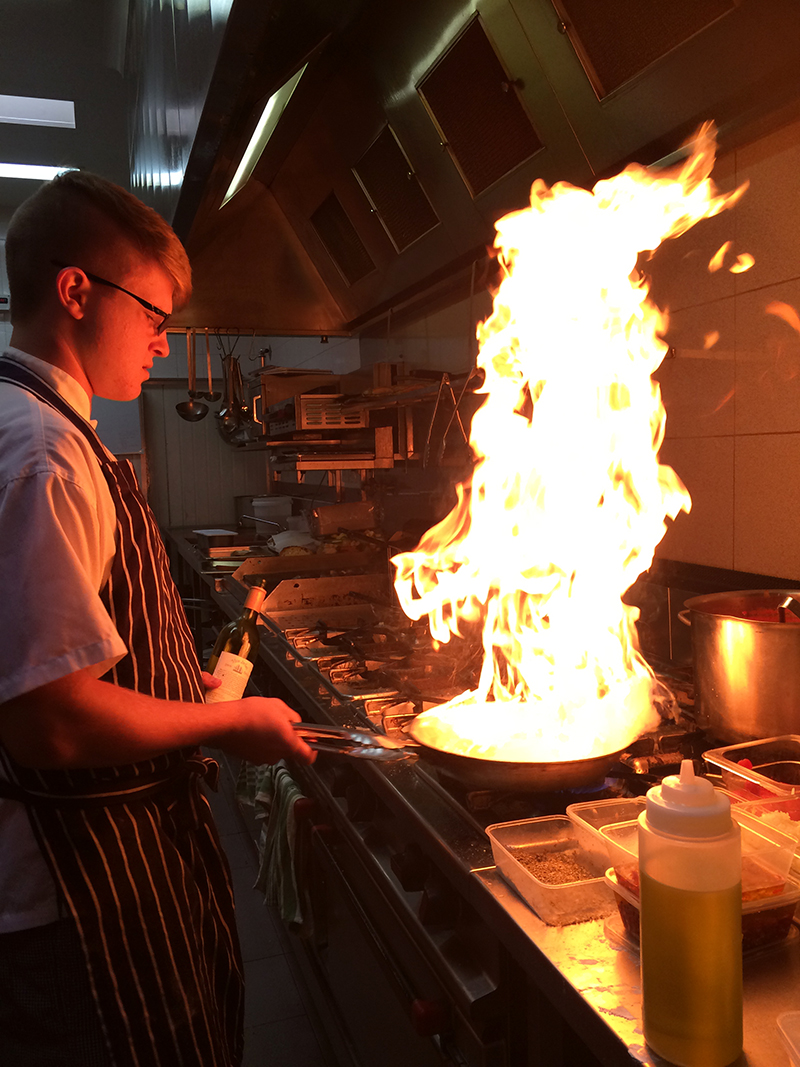 Josh Domars is a young talented chef with a wealth of experience from chefs at Bondi's Icebergs dining room and bar, Pendolino and Michaelangelo's Italian restaurant. Moving back to the Hawkesbury he opened Café Cornerstone in 2015, which has fast become one of the most popular dining spaces in the Hawkesbury.